- 780nm IR-lampje met IR-lampje -
3104FIRBT-78L / 14I100-60A
Verschillende hoeken maken een ander lichtresultaat mogelijk, hoe smaller de bundelbreedte, hoe langer de stralingsafstand. Daarentegen is de bredere bundelbreedte, de grotere verlichtingsoppervlak gebied. Er zijn soorten kijkhoek in Beste LED-fabriek voor uw kiezen, zodat u een van hen kunt kiezen voor uw toepassing. In de markt gebruiken de meeste mensen de 850nm LED of 940nm LED voor de nachtzichtcamera. Dan kun je je afvragen, is het dat de 810nm LED hier niet voor kan werken? Het vertrouwen is dat deze 810nm LED niet alleen kan worden gebruikt in een nachtzichtapparaat, maar ook beter kan werken dan de 850nm LED. Wat 850nm LED kan vervangen en mensen gezichtsherkenning kan toevoegen. Zelfde als alle doorlopende gaten LED, deze 810nm infrarood LED-lampen hebben ook soorten bekijken voor uw kiezen: 5 graden 810nm LED, 20 graden 810nm LED, 30 graden 810nm LED, 60 graden 810nm LED, 90 graden 810nm LED ect. Normaal gesproken wordt 940nm LED verpakt met een 5 mm doorlopende LED-lamp of een andere SMD LED-behuizing. Maar voor sommige projecten moeten mensen een grotere lens gebruiken om het uitstralende gebied te vergroten. Heeft u 810nm LED nodig met een meer concurrerende prijs? Contacteer ons nu!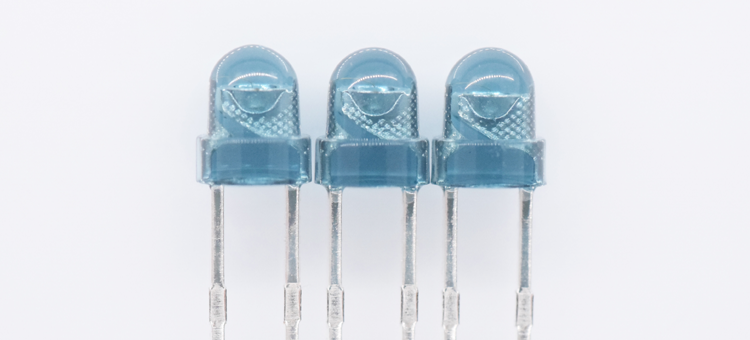 - Size: 3 mm*H4.5mm

- Chip Number: 1 chips

- Color: 780nm

- Type: Blue clear

- Chip brand: Tyntek

- 60 degree

- Different color are available

- Different wavelength are available

- Warranty: 5 Years


- RoHS, REACH, EN62471


- Uniform light output

- Long life-solid state reliability

- Low Power consumption


-Anti UV epoxy resin package


-High temperature resistance
- Grootte van 3

mm IR Through-hole LED

-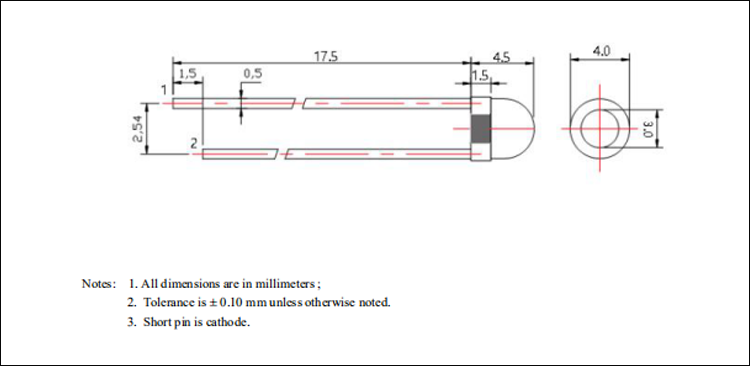 * Deze behuizing is ook beschikbaar voor andere LED's, zoals: 5 mm groene doorlopende LED, UV-LED, 660nm LED, 940nm LED, 5 mm blauwe doorlopende LED, gele LED, oranje LED ect *
- IR-LED met gatenpatroon -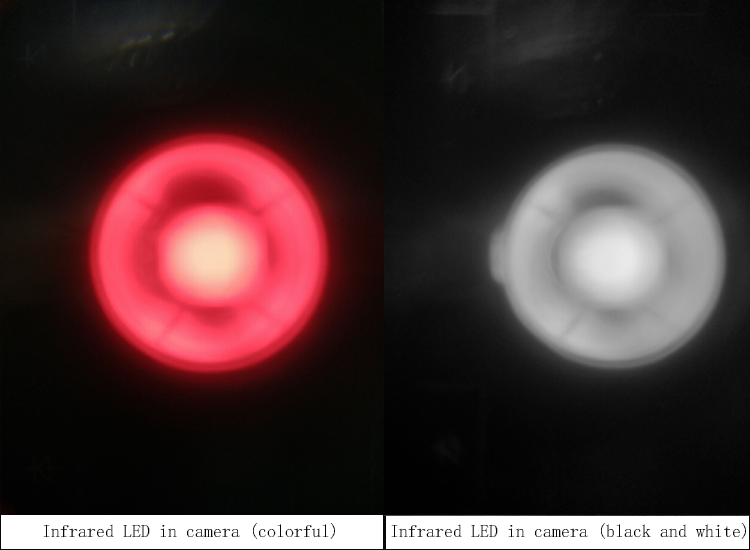 * Kleuren op de foto zijn gemaakt met de camera, gebruik standaard de emissiekleur.
- IR-LED-parameter met doorgaand gat -
Absolute maximale waarden bij Ta = 25 ℃
Parameter

Symbol

Rating

Power Dissipation

Pd

200mW

Pulse Forward Current

IFP

350mA

Forward Current

IF

100mA

Reverse Voltage

VR

5V

Junction Temperature

Tj

115°C

Operating Tempertature

Topr

-40 - +80°C

Storage Tempertature

Tstg

-40 - +100°C

Soldering Temperature

Tsol

260°C

Electro-Static-Discharge(HBM)

ESD

3000v

Warranty

Time

5Years

Antistatic bag

Piece

1000Back

*Pulse Forward Current Condition:Duty 1% and Pulse Width=10us.

*Soldering Condition:Soldering condition must be completed with 3 seconds at 260°C
Optische en elektrische kenmerken (
T
c
= 25
℃
)
Parameter

Symbol

Min

Typ

Max

Unit

Test Condition

Forward Voltage

VF

1.7

2.3

V

IF=100mA

Pulse Forward Voltage

VF

3.1

V

IFP=350mA

Radiant Intensity

IE

70

90

mw/sr

IF=100mA

Peak Wavelength

λP

770

780

790

nm

IF=100mA

Total Radiated Power

PO

17

mw

IF=100mA

Half Width

Dl

50

nm

IF=100mA

Viewing Half Angle

2q1/2

±30

deg

IF=100mA

Reverse Current

IR

5

uA

VR=5V

Rise Time

Tr

11

ns

IF=100mA

Fall Time

Tf

6

ns

IF=100mA

*Luminous Intensity is measured by ZWL600.

*q1/2 is the off-axis angle at which the luminous intensity is half the axial luminous intensity.

*lD is derived from the CIE chromaticity diagram and represents the single wavelength which defines the color of the device.
- Gouden draadverbinding -

* Om de lange levensduur van LED's te behouden, gebruikt de BestLED-fabriek hoge zuiver gouddraad voor interne circuitverbinding

- IR LED-verpakking -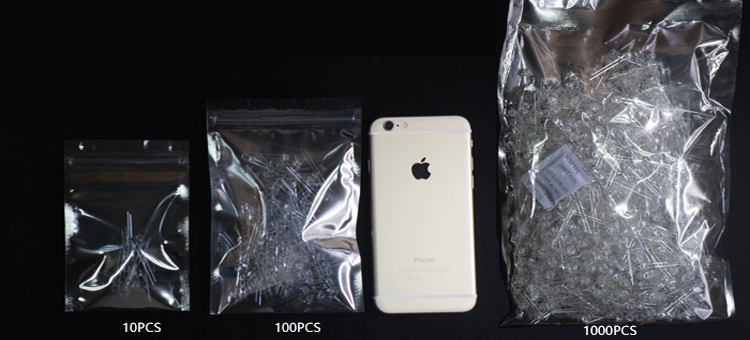 * We kunnen deze LED met een willekeurig aantal pakketten inpakken en de LED-pinnen vastplakken of verbuigen als uw vereiste.
- Gerelateerde infrarood LED -

- Productieproces -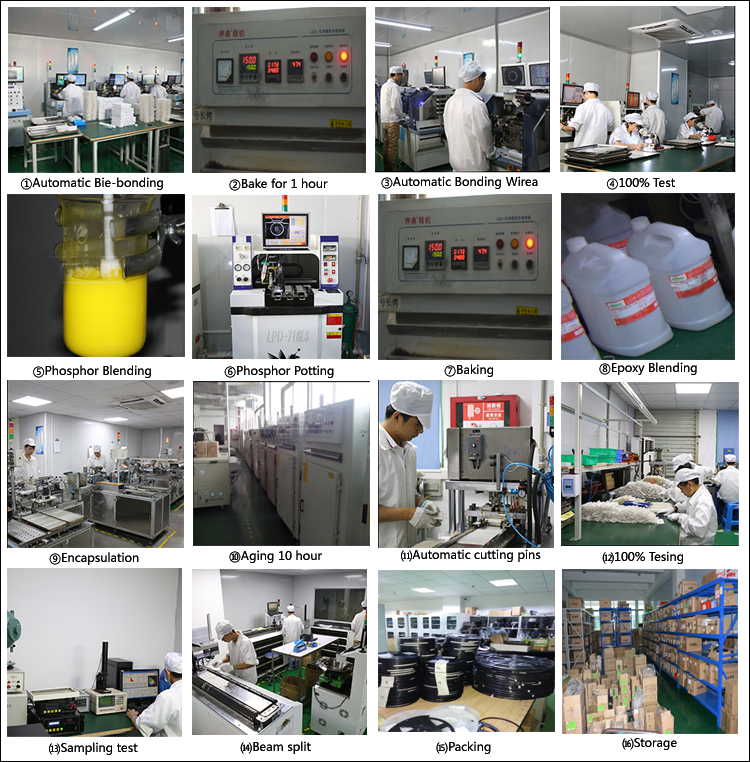 -

Doorlopende IR-LED -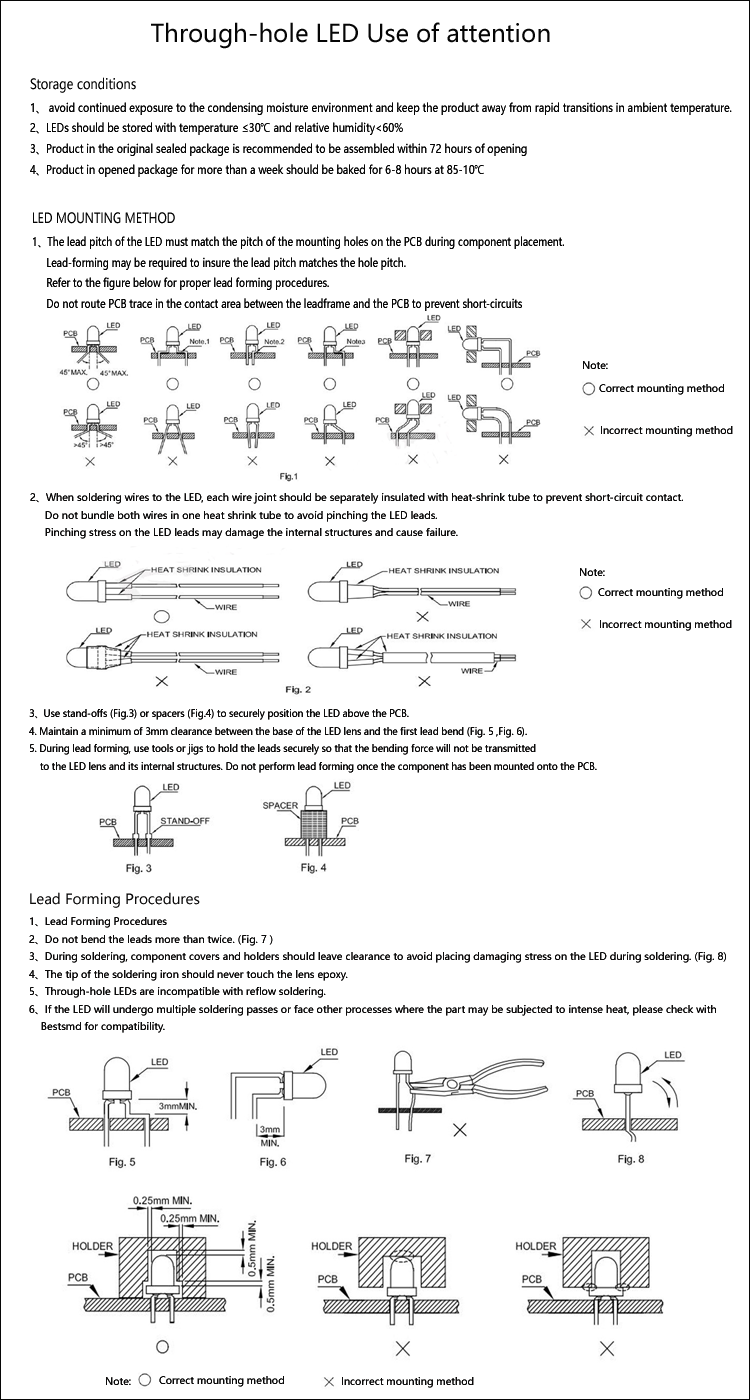 Product Categorie : Volledige golflengte LED > 780nm LED