- Aangepaste LED

-
2835FIRC-81ES14I300-3P
810nm LED worden veel gebruikt in schoonheidsmachines en sommige IR LED-therapiemachines. Het is bewezen dat, omdat de golflengte van 810 nm bijna infrarood in het spectrum is, de hoge absorptie van melanine en hemoglobine ervoor zorgt dat de laser van deze golflengte een zeer goed hemostatisch effect heeft. In de ader kan de hitte de vaatwand samentrekken, collageen degenereren en fibrose en uiteindelijk leiden tot de * sluiting van de ader. Omdat de penetratiediepte van 810 nm laser in het bloed 0,3 mm is, bereikt de schade aan de vaatwand het minimale bereik. Als je ontwerp niet zoveel ruimte heeft om SMD LED te monteren, maar je hebt wel 3 chips LED nodig in het circuit voor je product. Deze 810nm 3 chips LED laat je niet teleurstellen over de prestaties. Heeft u een hoog vermogen 810nm LED nodig voor uw toepassing? De andere golflengte, zoals 940 nm LED met 3 chips, 850 nm LED met 3 chips zijn allemaal beschikbaar. Neem nu contact met ons op voor uw toepassing en ontwerp!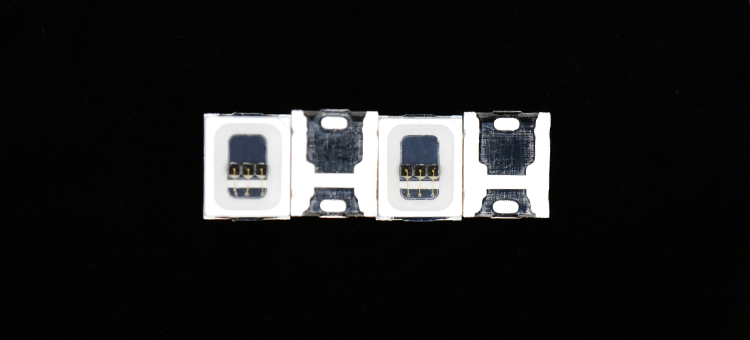 - Size: 3.5*2.8*0.8mm

- Chip Number: 3 chips

- Color: 810nm IR LED

- Type: Surface mount device

- Chip brand: Tyntek




- Different color are available

- Different wavelength are available

- Warranty: 5 Years


- RoHS, REACH, EN62471


- Uniform light output

- Long life-solid state reliability

- Low Power consumption


-Anti UV epoxy resin package


-High temperature resistance
- Dimensie Parameters -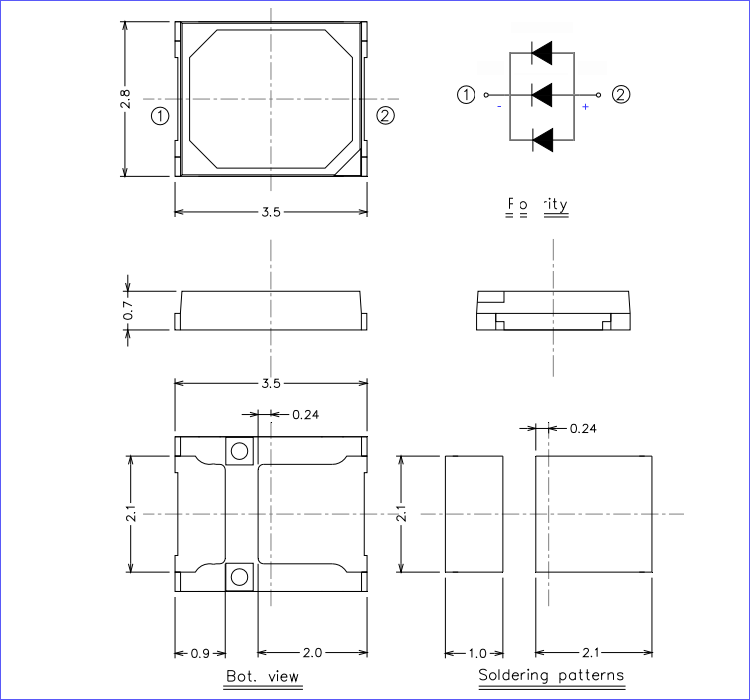 Deze SMD LED-behuizing is ook beschikbaar voor IR LED, UV LED, Blauwe SMD LED, Rode SMD LED, Amber LED ect.
- Kleur uitzenden -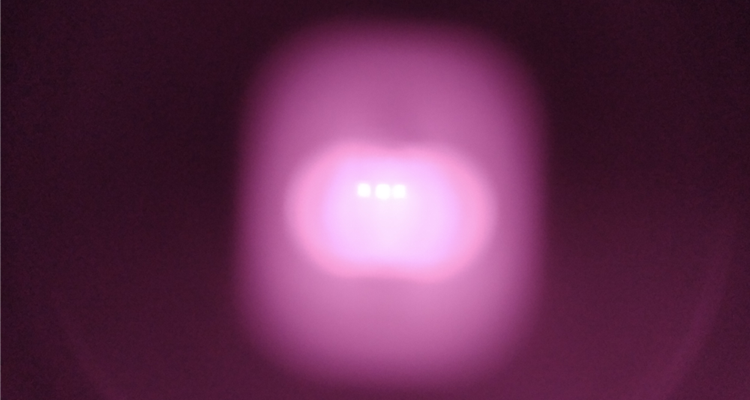 * Kleuren in de foto zijn met de camera genomen, neem standaard de werkelijke kleur.
- Elektrische parameters -

Parameter

Symbol

Rating

Power Dissipation

Pd

600mw

Pulse Forward Current

IFP

1500mA

Forward Current

IF

300mA

Reverse Voltage

VR

5V

Junction Temperature

Tj

115°C

Operating Tempertature

Topr

-40 - +80°C

Storage Tempertature

Tstg

-40 - +100°C

Soldering Temperature

Tsol

260°C

Electro-Static-Discharge(HBM)

ESD

3000v

Warranty

Time

5Years

Antistatic bag

Piece

4000Bag

*Pulse Forward Current Condition:Duty 1% and Pulse Width=10us.

*Soldering Condition:Soldering condition must be completed with 3 seconds at 260°C
Parameter

Symbol

Min

Typ

Max

Unit

Test Condition

Radiant Intensity

Ee

20

30

mw/sr

IF=60mA

50

70

IF=150mA

90

120

IF=300mA

Viewing Angle

2q1/2

120

deg

IF=150mA

Peak Wavelength

λp

800

800

812

nm

IF=150mA

Spectral Bandwidth

Dl

50

nm

IF=150mA

Forward Voltage

VF

1.2

1.3

1.6

V

IF=60mA

1.3

1.5

1.7

IF=150mA

1.6

1.8

2.0

IF=300mA

Reverse Current

IR

5

uA

VR=5V

*Luminous Intensity is measured by ZWL600.

*2q1/2 is the off-axis angle at which the luminous intensity is half the axial luminous intensity.

*lD is derived from the CIE chromaticity diagram and represents the single wavelength which defines the color of the device.
- Gouden draadverbinding -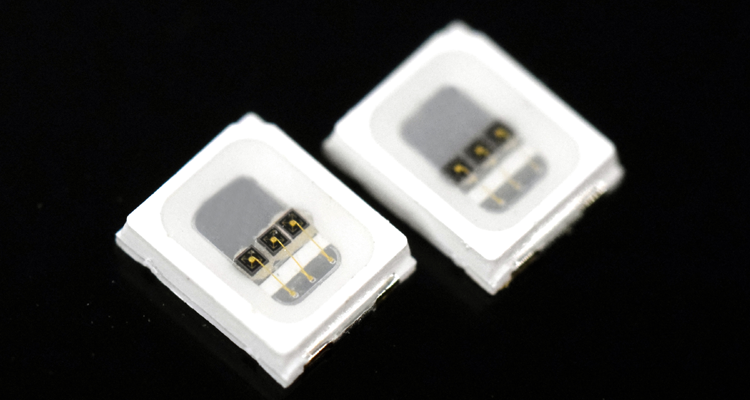 * Om de lange levensduur van LED's te behouden, gebruikt de BestLED-fabriek hoge pure gouddraad voor aansluiting binnenin het circuit
- Inpakken -

* We verpakken het met vacuümverpakking na tape het als een haspel
- Toepassing -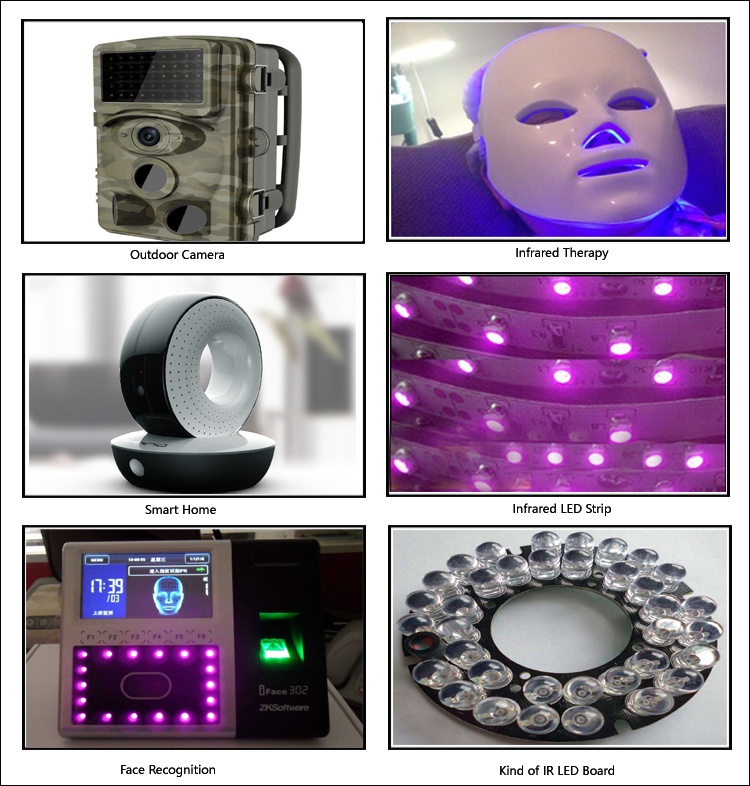 - Gerelateerde LED -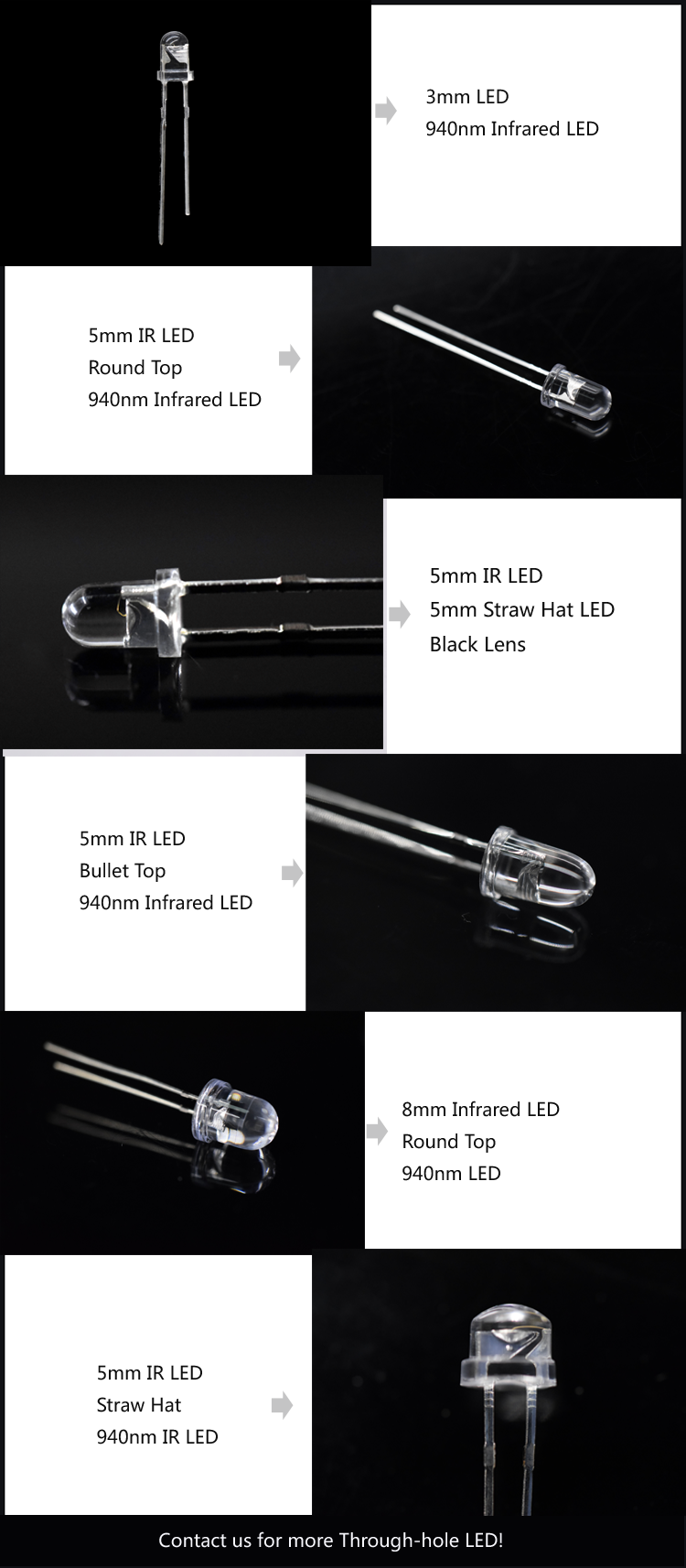 - Productie -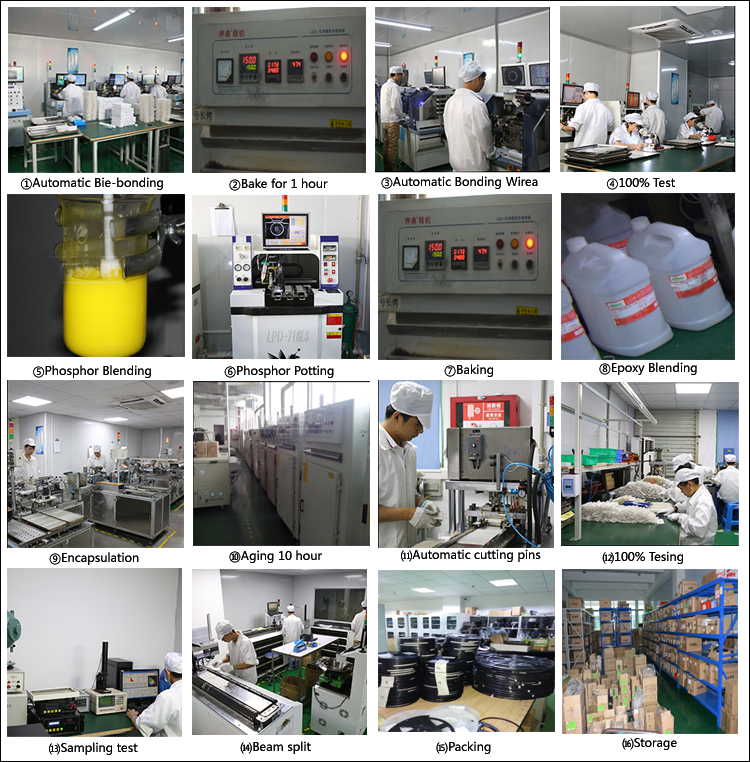 - Gebruik -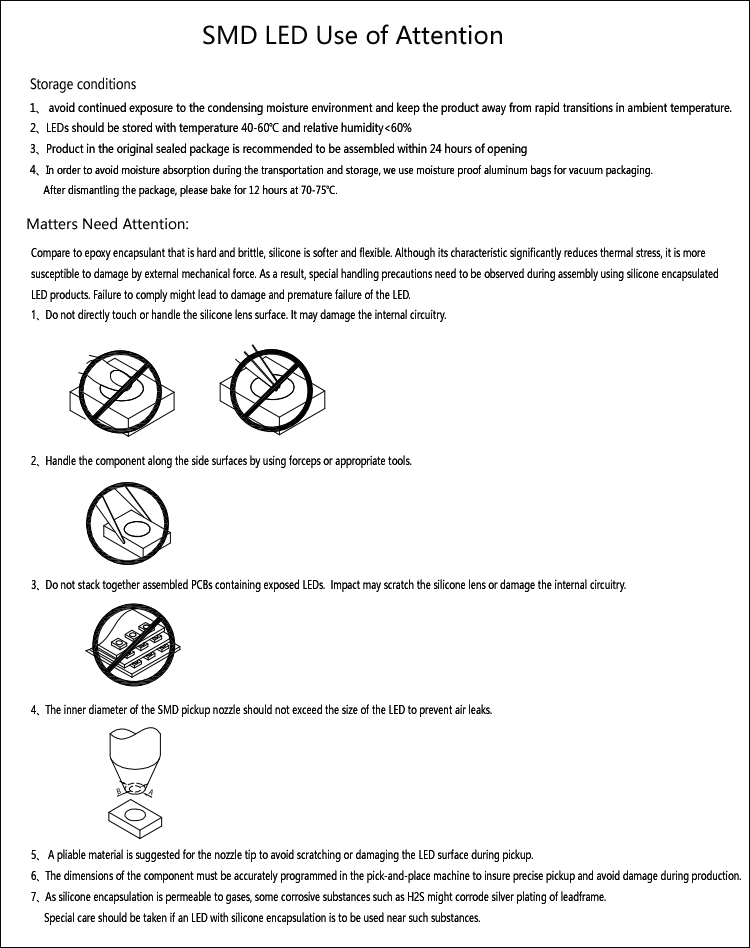 Product Categorie : Aangepaste LED