- 470nm LED -

0603BC-06T
Als u echt een kleine, kleine blauwe SMD LED nodig hebt, dan is deze 0603BC-06T de beste keuze voor u in de Beste LED. In de beste LED-fabriek is dit de SMD LED met de kleinste maat en deze maat is ook verkrijgbaar in verschillende kleuren. Zoals: rood, oranje, geel, geelgroen, cyaan, groen, blauw, infrarood en wit. In dit geval krijgt u de helderste helderheid in alle 0603 Blue SMD LED's. Omdat dit kleine hoesje, dit de grootste naakte dobbelsteen is die we met deze hoes kunnen verpakken. SMD 0603 LED gemeenschappelijke maat is 1,6 * 0,8 * 0,6 mm, de maat is dunner dan de gewone 0603 SMD LED die 1,6 * 0,8 * 0,4 mm is. Met deze dunne maat worden 0603BC-06T perfect en veel gebruikt in LED-toepassingen voor achtergrondverlichting. Niet alleen voor de LED-achtergrondverlichting, deze 0603 SMD LED is ook perfect geschikt voor achtergrondverlichting van auto-dashboard ect-toepassingen en andere gebieden die u kunt bedenken. Gelijkmatige lichtopbrengst, lange levensduur betrouwbare betrouwbaarheid, stroomverbruik Het stroomverbruik is een groot voordeel van deze kleine SMD-led.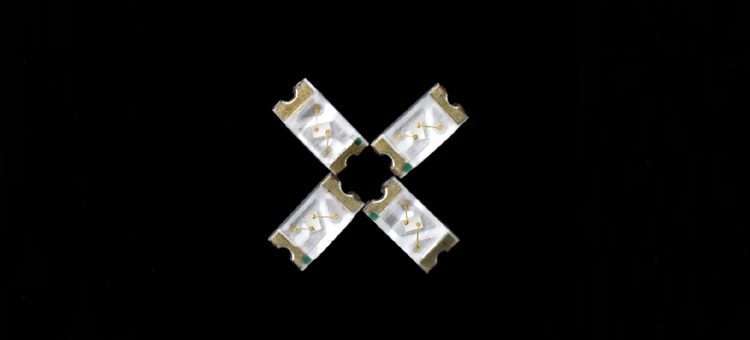 - Size: 1.6*0.8*0.6mm

- Chip Number: 1 chip

- Color: blue

- Type: Surface mount device

- Chip brand: Epistar

- Polarity Mark


- Different color are available

- Different wavelength are available

- Warranty: 5 Years


- RoHS, REACH, EN62471


- Uniform light output

- Long life-solid state reliability

- Low Power consumption


-Anti UV epoxy resin package


-High temperature resistance
- Dimensieparameters -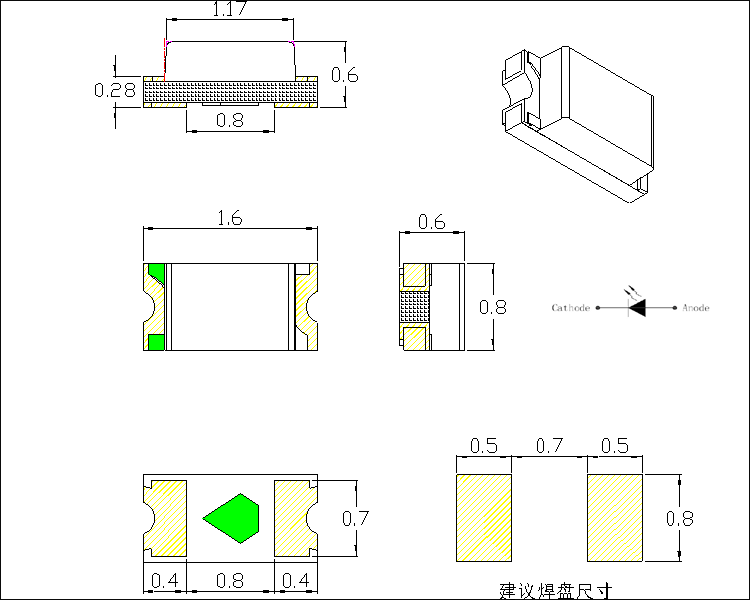 Deze SMD LED-behuizing is ook beschikbaar voor IR-LED, UV-LED, Blue SMD LED, Red SMD LED, Amber LED ect.
- Kleur uitzenden -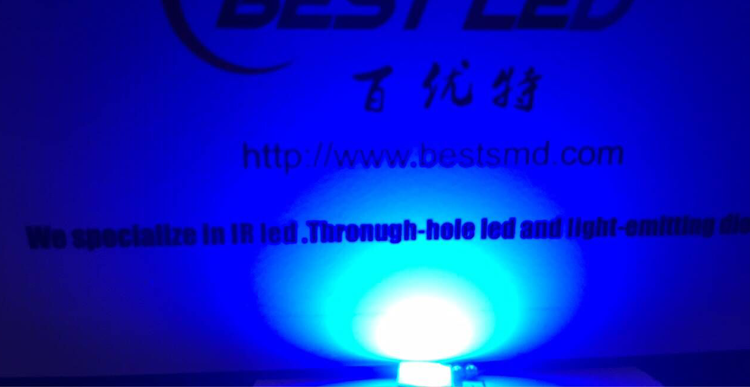 * Kleuren op de foto zijn gemaakt met de camera, gebruik standaard de emissiekleur.
- Elektrische parameters -
Absolute maximale waarden bij Ta = 25 ℃

Parameter

Symbol

Rating

Power Dissipation

Pd

105mw

Pulse Forward Current

IFP

100mA

Forward Current

IF

30mA

Reverse Voltage

VR

5V

Junction Temperature

Tj

100°C

Operating Tempertature

Topr

-40 - +80°C

Storage Tempertature

Tstg

-40 - +100°C

Soldering Temperature

Tsol

260°C

Electro-Static-Discharge(HBM)

ESD

2000v

Warranty

Time

5Years

Antistatic bag

Piece

4000Back

*Pulse Forward Current Condition:Duty 1% and Pulse Width=10us.

*Soldering Condition:Soldering condition must be completed with 3 seconds at 260°C
Optische en elektrische kenmerken (
T
c
= 25
℃
)
Parameter

Symbol

Min

Typ

Max

Unit

Test Condition

Forward Voltage

VF

2.8

3.0

3.4

V

IF=20mA

Luminous Intensity

IV

200

400

mcd

IF=20mA

Peak Wavelength

λP

472

nm

IF=20mA

Dominant Wavelength

λD

460

465

470

nm

IF=20mA

Half Width

Dl

18

nm

IF=20mA

Viewing Half Angle

2q1/2

±70

deg

IF=20mA

Reverse Current

IR

5

uA

VR=5V

Rise Time

Tr

10

ns

IF=20mA

Fall Time

Tf

10

ns

IF=20mA

*Luminous Intensity is measured by ZWL600.

*q1/2 is the off-axis angle at which the luminous intensity is half the axial luminous intensity.

*lD is derived from the CIE chromaticity diagram and represents the single wavelength which defines the color of the device.
- Gouden draadverbinding -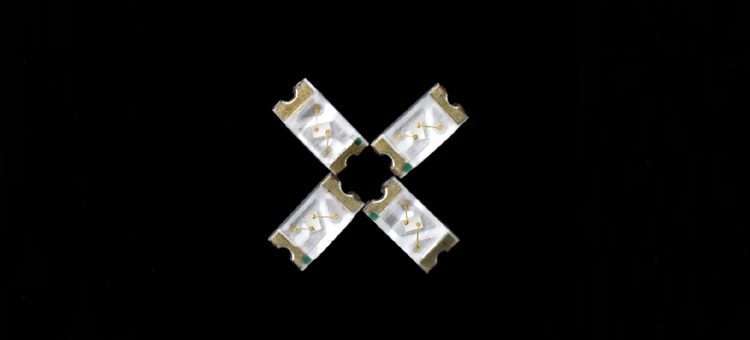 * Om de lange levensduur van LED's te behouden, gebruikt de BestLED-fabriek hoge zuiver gouddraad voor interne circuitverbinding
- Inpakken -

* We verpakken het met vacuümverpakking na tape het als een haspel
- Productie -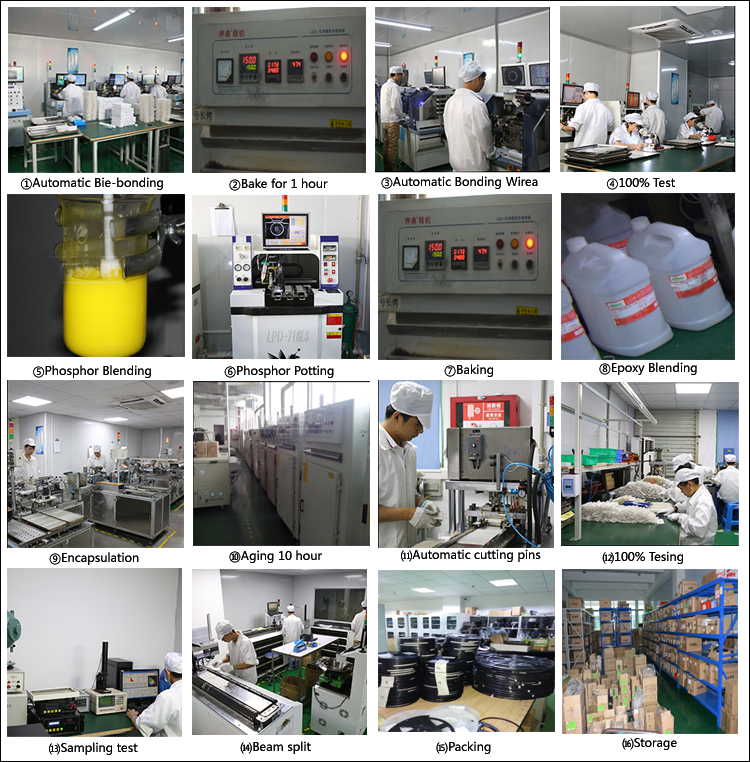 - SMD LED Gebruik van aandacht-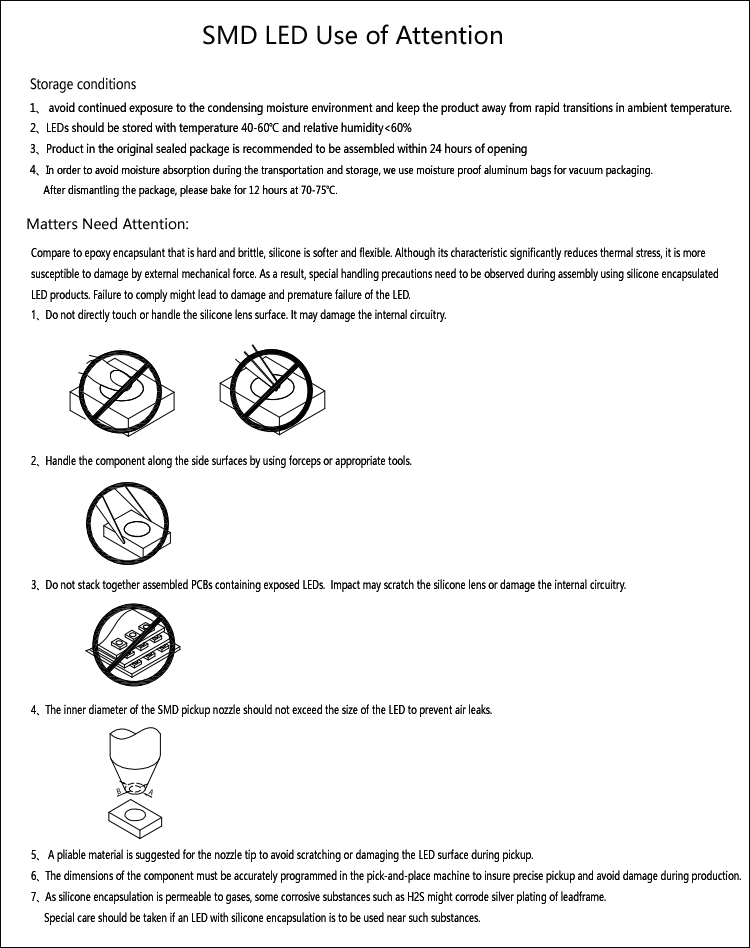 Product Categorie : Volledige golflengte LED > 470nm LED